Traktor DJ is a powerful DJ software that allows you to mix and perform with digital music. While it is primarily designed to work with your local music library, many DJs also want to incorporate their favorite tracks from music streaming platforms like Spotify. However, Traktor DJ does not have built-in support for Spotify, which means you can't directly access and play your Spotify tracks within the software. But don't worry, there is a workaround that allows you to import Spotify music to Traktor DJ. In this article, we will guide you through the best way to add Spotify music to Traktor DJ for mixing.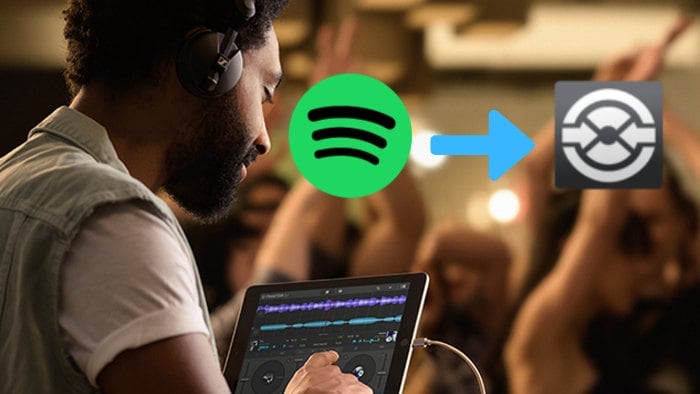 ✅ Part 1: Tool Required to Add Spotify Music to Traktor DJ
Unfortunately, Traktor DJ currently does not support Spotify music streaming. At the same time, Spotify does not allow you to extract audio to your local storage. Can you still mix Spotify music on Traktor? Definitely yes. But you must turn to a third-party tool to use Spotify music on this popular DJ software.
TuneCable Spotify Downloader is a popular and powerful converter designed for Spotify users to download Spotify music, podcasts, and even audiobooks to local Windows and Mac computers. While converting Spotify music to MP3, AAC, WAV, FLAC, ALAC, and ALAC at a fast speed, TuneCable removes the restrictions posed on the music, outputting plain audio files onto the local storage of your computer and making Spotify music compatible with Traktor DJ.
You feel confident with this TuneCable program since TuneCable can download Spotify music with zero quality loss. Up to 320kbps Spotify music gets lossless preservation. In addition, ID3 tags including but not limited to title, artist, album, and artwork are fully retained, as well as Spotify lyrics. With advanced technology applied and rich features equipped, TuneCable Spotify Downloader has been a well-trusted tool and the best Spotify music converter in the market.
---
✅ Part 2: Download Spotify Music to Local Computer
With this professional Spotify music converter, in this part, we are going to introduce how to use TuneCable to download Spotify music to local computers, preparing for importing Spotify music to Traktor DJ.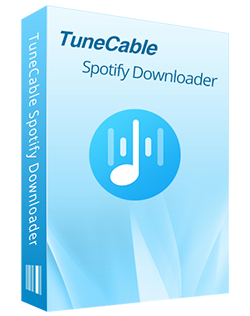 TuneCable Spotify Downloader

🔹 Download Spotify songs, playlists, albums, and podcasts.

🔹 Convert Spotify's music to MP3/AAC/WAV/FLAC/AIFF/ALAC.

🔹 Retain full ID3 tags & Spotify original audio quality.

🔹 Run at 10x faster conversion speed & batch download.

🔹 Sort Spotify music files by playlist, artist, album, etc.

🔹 Offer tools (Format Converter, Tag Edit, etc.) & save lyrics.

🔹 Activate the permanent playback of Spotify music.

🔹 Support Spotify Free or Spotify Premium account.
Step 1 Setup TuneCable Spotify Downloader
First things first. Download and install this TuneCable program on your Windows or Mac computer. Simply run it. You will then see two options listed on the primary interface, which allows you to choose from which TuneCable downloads Spotify music. When you choose the app source, you are required to have a Spotify application on your computer but you can download up to 320kbps music. If you select the web player as the audio source, you download music from the built-in Spotify web player and save the original quality at 10x fast speed. Pick a source to your liking.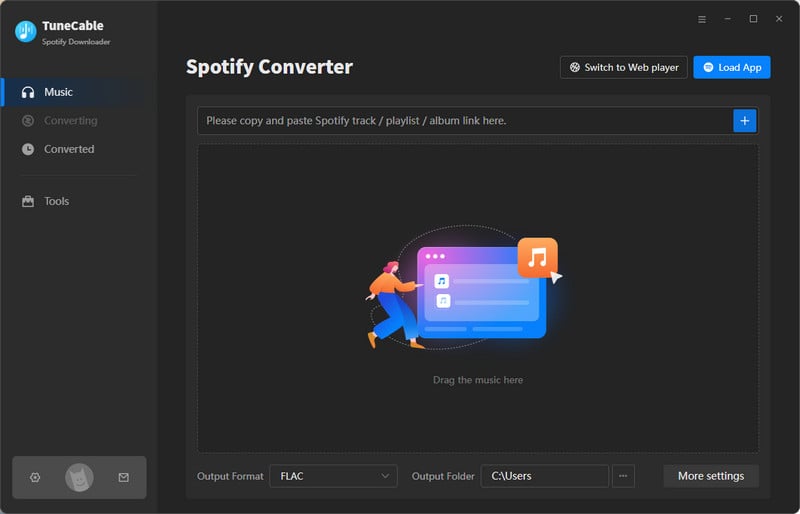 Step 2 Select Target Spotify Music to Download
Once you select the app as the source, the pre-installed Spotify app will open immediately. You have three options to add Spotify music to TuneCable. Browse and open your target Spotify music on its app, click on the three dots > Share > Copy link and paste it to TuneCable, or simply click and hold on to the title then drag and drop it right into TuneCable, besides, you can click on the blue "+" icon on the bottom right.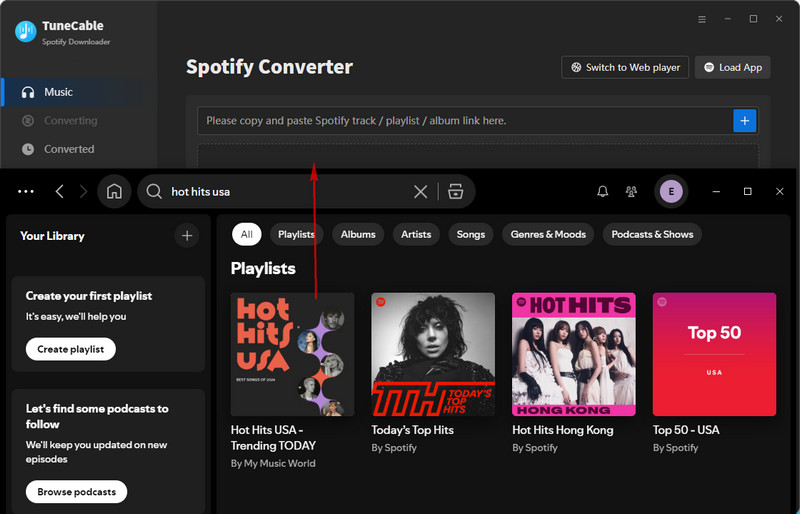 When you select the web player, the Spotify web player will appear on the screen at once. Follow the instructions to log into your Spotify account, and open your wanted Spotify music. Click on the blue "+" icon.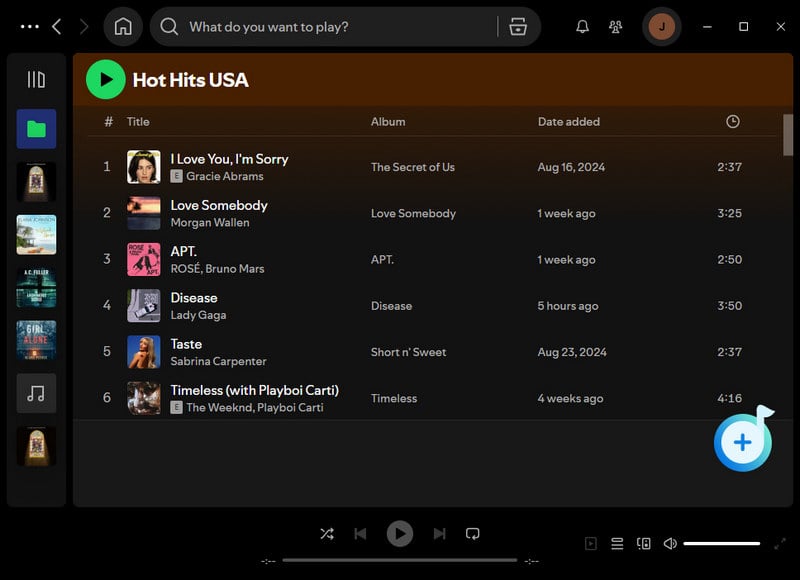 Regardless of the audio source, TuneCable will then execute a music reading command, and then display Spotify songs on a smaller window. All the items are defaulted to select. You can deselect all and pick your wanted items if you are not going to download all the them. Next, confirm your choice with the "Add" button.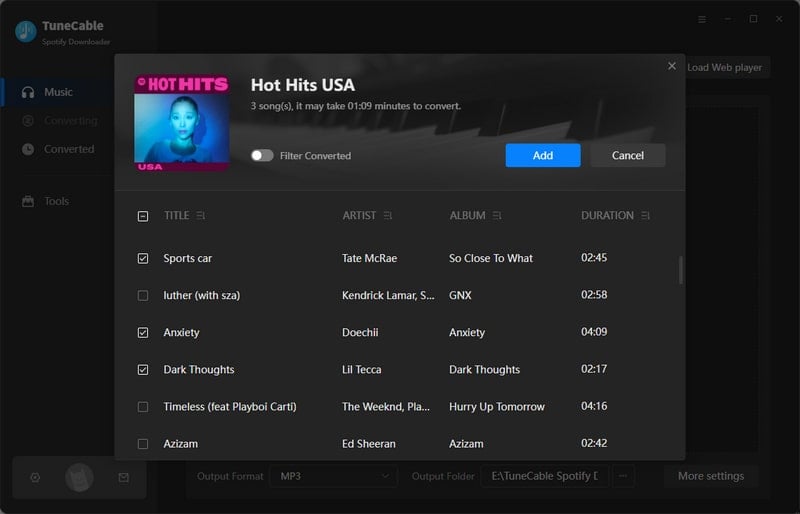 Step 3 Amend Output Settings for Spotify Music
Navigate to the "Settings" section and pick your preferred output parameters. Since Traktor DJ supports MP3, WAV, AIFF, AAC, and FLAC, you need to pick the output format from one of them on TuneCable. (Here we choose the most common MP3 format.) Then make other settings like bit rate, output folder, and output file name as you like. Additionally, you can sort Spotify music into folders by album, artist, playlist, etc. to better manage the output files.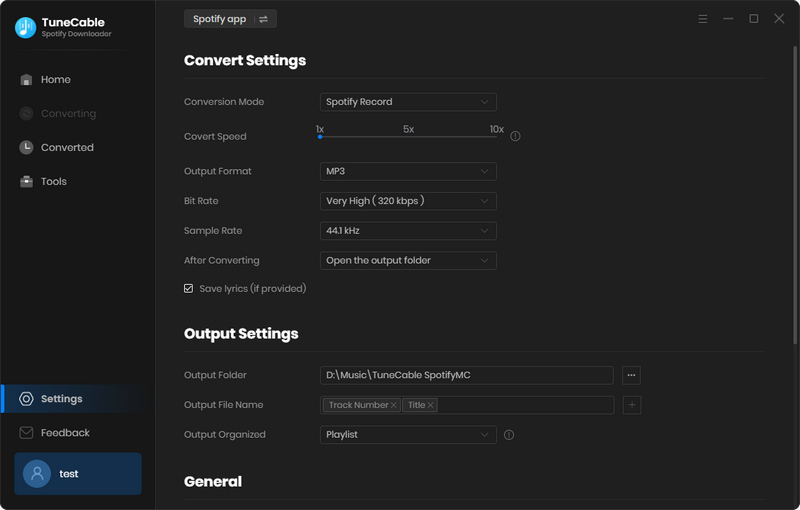 Step 4 Download Spotify Music to Local Computer
If you have multiple playlists to download, add them to this batch by repeating the adding action. Next, click on the "Convert" button on the Home tab to trigger the download immediately.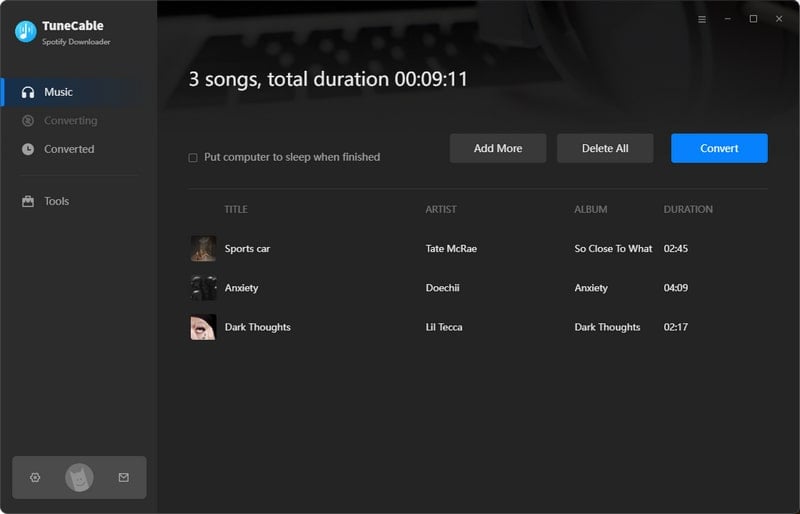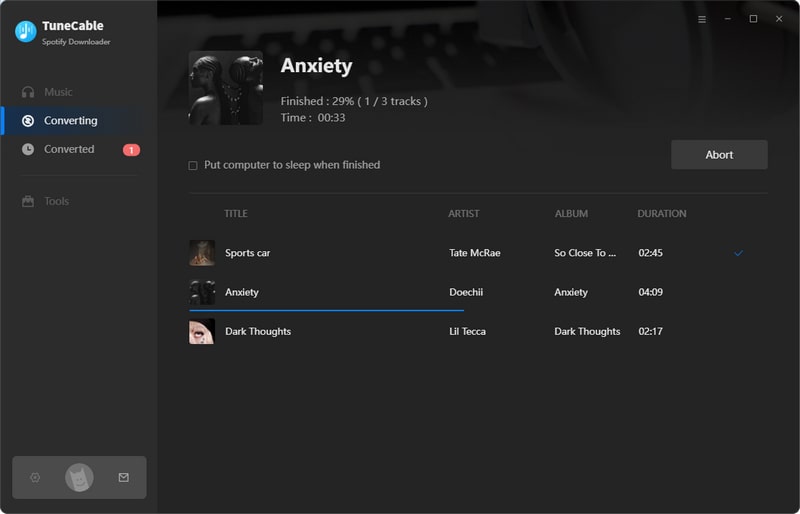 Step 5 Find Spotify Music Files on the Local
The conversion is complete very soon. To find the output file, you can open the output folder, or simply click on the file icon within the item bar in the "Converted" section.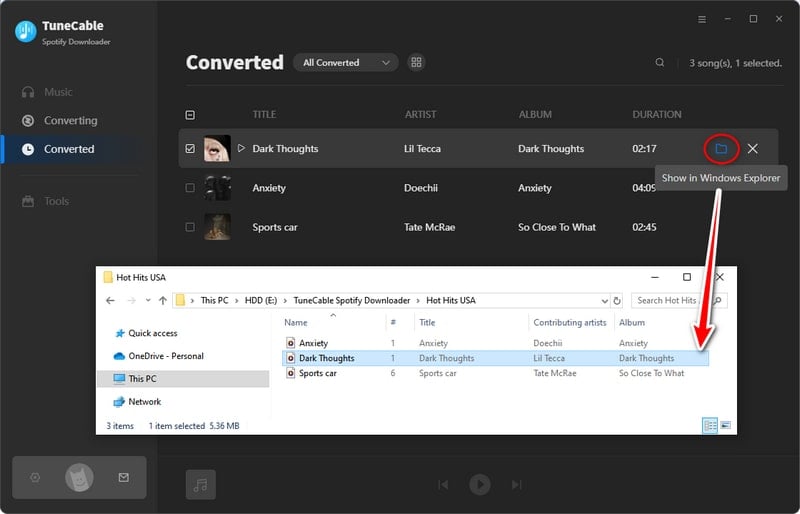 ---
✅ Part 3: Import Spotify Music Files to Traktor DJ
With Spotify music downloaded to your local computer and converted to common files, it is time to import Spotify music files to Traktor DJ. Before you begin, ensure you have the Traktor DJ on your computer.
Step 1 Firstly, open the Traktor DJ program and sign into your account if needed.
Step 2 Move to the bottom left corner of the screen, and select "+ New Playlist" to create a Traktor playlist for Spotify music.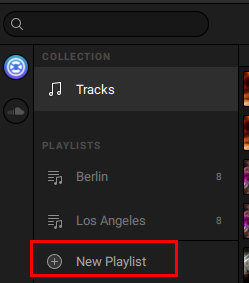 Step 3 Name this new playlist to your preference.
Step 4 Select the Spotify music playlist, locate the folder where the converted Spotify tracks are saved, and drag and drop the well-downloaded Spotify music to this program.
Step 5 If you are not going to create a playlist, you can move to the upper left and click on "File > Import Music Files/Import Folder" to upload Spotify music, and you will find Spotify music files under the Tracks tab of the Traktor collection.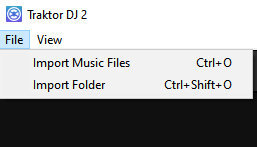 Congratulations! You have successfully added Spotify music to Traktor DJ. Now, you can mix and incorporate your favorite Spotify tracks seamlessly within Traktor DJ just like any other regular music file. Remember to organize your tracks, create playlists, and utilize Traktor DJ's powerful features to enhance your DJing experience!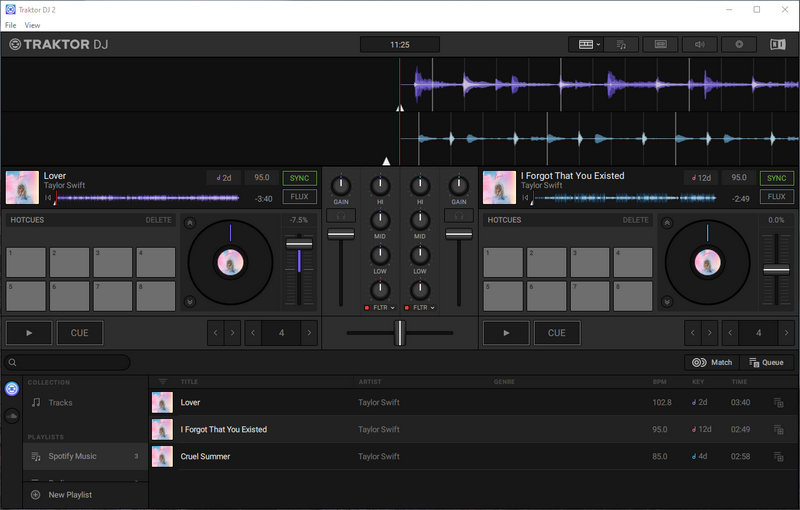 ---
✅ Summary
Traktor DJ is a renowned DJing software that allows users to mix and manipulate music seamlessly. While it offers a wide range of features to allow you to mix music, Traktor DJ does not have native Spotify integration. There is still a workaround that you can try to add Spotify music to Traktor DJ. By converting Spotify music into a compatible format using the dedicated TuneCable Spotify Downloader, you can add Spotify music to Traktor DJ for mixing, seamlessly enhancing your DJing experience. Try TuneCable and enjoy the flexibility and convenience of combining the extensive Spotify music library with the powerful mixing capabilities of Traktor DJ! Happy mixing!